Silverdunes talks about our expedition to pick up Campie in Colorado
Tents and Trucks accompanied Silverdunes and Silversand throughout all their trips far before they even met. Together they have traveled the Southwest sharing a small but rugged 4x4 truck and expedition camping equipment. What could have convinced Silverdunes and Silversand to radically change this way of life for a genre of RV called a truck camper?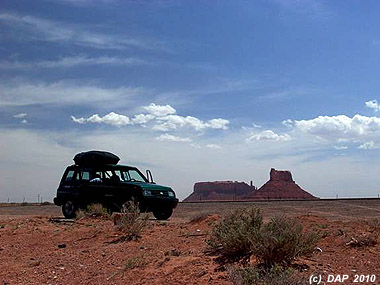 Silvedunes would reply without hesitation: gnats. Specifically the Utah pinyon gnat, biting midges or no-see-ums-- whatever you want to call them, very common in May and June throughour southern Utah. Unfortunately, our annual expeditions to the Southwest were made during May and June!
On one occassion, one of their numerous expeditions brought them for a second time to Hovenweep, Utah; a magical National Monument bordering Colorado and Utah.Being present here surrounded by Anasazi ruins and rock art, a landscape away from modern civilization, all having been experienced before in beautiful spring setting.
During this particular 2003 expedition, spring brought with it myriad gnats.Impossible to cook outside and too dangerous to cook in a tent, cold food needed to be eaten fast. Gnats were swarming on everything. Even making and drinking a tea was a nightmare, as gnats would eat you alive and land in the tea for a hot bath. There is not an opening in clothing they could not find to tear into skin and devour your blood. The Dunes had had enough of that. One cannot work outside, read or cook. There was no more pleasure in this exposed kind of camping.
On the return journey, they promised themselves, as they scratch away the hundreds of relentlessly itchy bumps, that this would be the last trip using tents; after 30 years of tenting it a change was riding on the winds.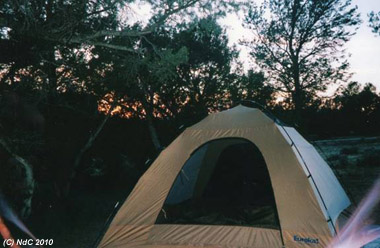 From exhaustive researching and weighing pros and cons (read more details in the Silversand section on narrowing down a camper), the 1st step was done. A pick up truck was brought!
However, it was not their last tent journey. They had decided to buy a camper in Colorado; that meant sleeping again in tent on the long journey there-- and why not, if just for old time sake?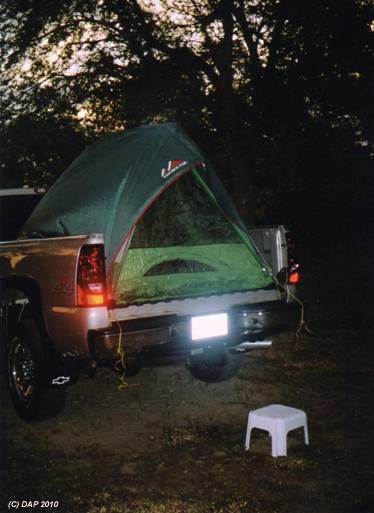 Though it was spring, on the road to Outfitter Manufacturing few gnats were encountered, but what a stormy and windy cross-North America trek it was!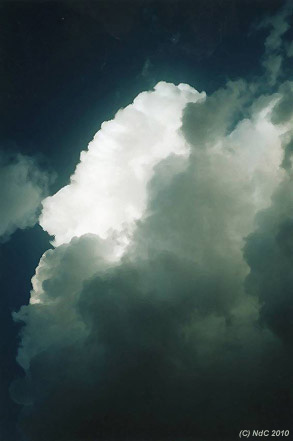 Check this out: one night in along the Front Range at Silver City, Colorado, they had not secure all the cords, cords holding their pick-up truck bed tent down, in time. Well, let us just say that there was a tornado warning. Though the tornado happened 25 miles from Silver City where they were camped for their last night evening, wind and rain blasted their campsite, imparting one last taste of discomfort. Obviously, that experience had proven that their truck camper decision was a valid choice. Anxiety was building, they were just hours away from truck camper ownership and leaving for their shake-down destination: the rugged New Mexican Chaco Canyon back-country.
Silversand will tell you the tale of that greatly anticipated day we picked up our truck camper, the camper comfortably awaiting us at his birth place.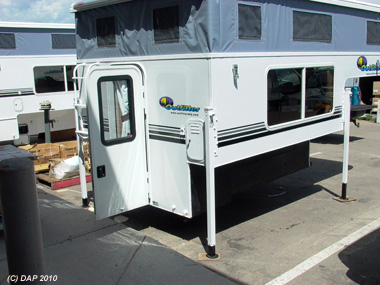 Outfitter Manufacturing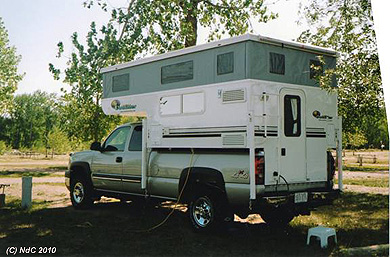 Their first night all together: Campie, Big Silver, Silversand and Silverdunes in Colorado for the first shake-down night in Colorado Springs-- and it was a cold one. However they were in high spirits, discovering the advantages of their camper first-hand, they were able to work that evening on their Chaco Canyon expedition objectives, read books, cook, and still enjoy nature.
Since then, Campie has become Big Silver's faithful sidekick, riding together on the highways south of the Great White North, to fulfill the dreams and aspirations of Silverdunes and the inquisitive nature of Silversand.
-THE BEGINNING-